Order Now ...
...and get the full version within minutes ! (see below)
Fast, easy and secure !!!
---
Instructions: To order a product, just select a reseller from the list below. You will get directly to the SSL secure online order form.
Once the order is processed, you will receive an automatic email containing your personal code and instructions on how to turn instantly your demo copy as a full version.
Policy: Only the reseller (and not us) may have access to the credit card number that you entered. Your email and postal addresses will be kept confidential. We will only use it to send you the full version and any update or new release notification.
And please remember, when you order one of our product, you get it for life: no upgrade / update fee !!! You only pay one time...
Thanks for your order !
---
Pricing: Prices for each product are given here in US Dollars or Euros. You may pay in the currency of your choice.(see below):

Crazy Eights: $18.90


Bomb Golf: EUR 9.90 (Approx. $13.50)
Hockey Pong: EUR 9.90 (Approx. $13.50)
Belote Bridgee: EUR 19.90 (Approx. $28)
1st Tarot: EUR 24.90 (Approx. $36)
Belote Expert: EUR 19.90 (Approx. $28)

---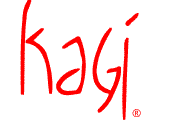 Order from Kagi
To order from Kagi, please select a language below :
Deutsch | Dansk | English | Español | Suomi | Italiano | Nederlands | Svenska | Japanese | Français
Reseller information:
Contact:Kagi, 1442-A Walnut Street #392, Berkeley, CA 94709-1405, USA
Email: kagi@kagi.com
Currency: Your credit card is charged in U.S. dollars by Kagi
Security: S.S.L.(Secure Sockets Layer)
Cards accepted: VISA, Eurocard/MasterCard, American Express, Optima, Diners Club, Carte Blanche, JCB, Discover

Processing time: most orders are processed within 5 minutes.
Click here to buy from Kagi Now !