We are developing games with high quality gameplay (or at least we are trying ;-) and make it easily available to you. All our softwares are trials that can be turned as full version by just entering an authorization code. Each game has its own page with description and screen shots, and is available as free download.

Thanks for visiting us !




If you never risked your life when playing miniature golf games, then it's time to have a thrilling course through the 45 holes of

---
Think you're the best at bat & ball games ? Just try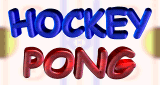 ...and be ready to get a sound trashing !
---
Like fast paced card games with sounds, music and animation ? Based on the famous game of Crazy Eights (also known as Uno),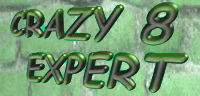 is for you ...
---
Tired of choosing between Hearts and Spades games ? Come have a taste of the best shareware card game for PC: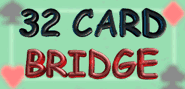 an exciting partnership card game for 4 players with biddings, trumps, card combinations...and brains !!!
---
[Download] [Order] [Commande] [Contact] [Bomb Golf] [Hockey Pong] [Crazy 8's Expert] [32 Card Bridge] [Belote Bridgée] [Huit Américain] [Jeux de carte]